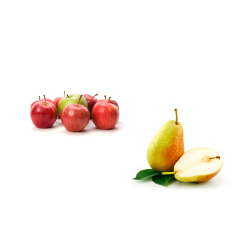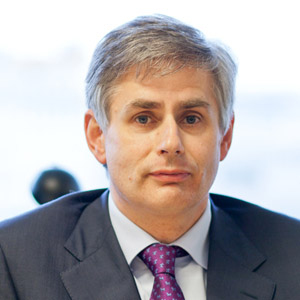 Philippe Binard – WAPA
"Prognosfruit is a well established event on the agenda of the European apple and pear production. We are very pleased Prognosfruit is returning to Lleida, where a previous edition took place more than 20 years ago. The registration is now open on this website!"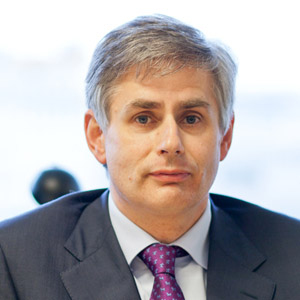 Francesc Torres Rosell – Afrucat
"We are very pleased to host the congress Prognosfruit once more in Catalonia. We hope that producers, technicians, managers and associates consider our programme interesting and all of you will come to enjoy our city and our heritage. Welcome to the land of fruit."
Afrucat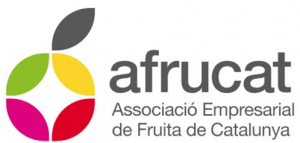 Afrucat is the Catalan Association of Fruit Businesses and represents 57 % of the Spanish production of pears, 65 % of apples and 35 % of stone fruits, with 100 Catalan enterprises; 10,000 workers; 45,000 cultivated hectares and 1,000 milions kg of fruit: peaches, nectarines, pears, apples, cherries, plums, apricots and flat peaches.
We are a team of professionals who work (mission) and share a way of doing things (values) and a common view (goal) of the future of fruit culture
Mission
Promoting the viability, present and future, of Catalan fruit marketing companies and of the people who depend on them.
Facilitating the information flow, technological transfer and agrarian knowledge.
Impelling innovation, the internationalization and territorial individuality of the productive process.
Advancing the consuming of fruit in society and market awareness.
Vision
To thrust the Catalan fruit culture towards global leadership, becoming an international reference in fruit markets.
Values
Our vocation is one of service, open and close to society, especially the fruit community.
We base our dealings on a total transparence, believing in the flow of information as a source of knowledge.
We offer and foster professionalism in the fruit world.
We seek to establish ties of trust and cooperation, creating networks in a marketplace that is more interconnected each day.
We strongly believe in the need to adapt ourselves to change
 Markets are conversations
Afrucat is the leading Spanish Association of Fruit Growers Organizations; we are present in the different national and international forums.
This multidisciplinary, integrating, dialogue forum vocation turns Afrucat into a cluster of the fruit industry
Through conversation we foster the exchange of knowledge
As a part of the fruit market, Afrucat captures, monitors and standardizes the information available, detecting trends that allow short and mid range forecasts and provide information for defining strategies.
It has been forecasting the stone fruit production for the last years and it has been chosen by the Department of Agriculture to set up the Fruit Observatory
Markets are getting smarter, more informed and organized
Information, challenges, novelties, changes, rules the CAP, trends, forecasts, market fluctuations, crisis, all of them need a multidisciplinary focus where technique and research join experience.
Afrucat comprises six committees and one group that deal with monographic themes in depth, developing the directions dictated by the Governing Body, ratified by the General Assembly of Associates.
Committees:
Stone fruit
Pome fruit
Common Market Organization (OCM)
Energy and Research
Stocks Monitoring
Internationalization and Promotion
Market Group
People in networked markets get far better information
Afrucat is a transmission belt between the administration and the sector, research and the sector, globalization and Catalonia. This knowledge transfer, peer to peer, comes about through the creation of debating forums and becomes evident in the effort to internationalize the Catalan fruit ambit.
---