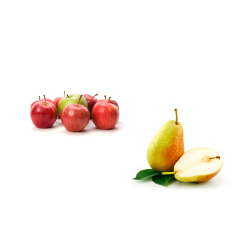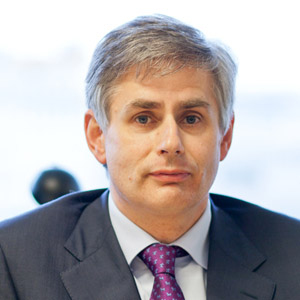 "Prognosfruit is a well established event on the agenda of the European apple and pear production. We are very pleased Prognosfruit is returning to Lleida, where a previous edition took place more than 20 years ago. The registration is now open on this website!"
Accompanying programme – Thursday 9 August
Warsaw attractions with English-speaking guide
Programme:
9:00 Gather in front of the Double Tree by Hilton Hotel and departure
9:00-10:00 Panoramic sightseeing from the bus with a stop next to the Palace of Culture and Science
10:15-11:15 Visit to the Royal Łazienki Park and transfer to the Old Town
11:30-12:30 Visit to the Old Town (among others: the Sigismund Column, the Saint John's Cathedral, the Old Market Square)
12:30-14:00 Visit to the Royal Castle (Royal Apartments)
14:00-15:15 Lunch
15:15-16:00 Visit to the New Town
16:30 Arrival at the hotel
Contact: +48 506 599 108
A UNESCO world heritage site, the Old Town charms with its colourful townhouses and the exceptional atmosphere of its narrow streets. When in the Old Town Market Square, you will meet a mermaid – the official symbol of the city. Don't forget to see the Barbican, stop by the bell on Kanonia Street, and walk along the old city walls. You should also visit the Royal Castle. Apart from the royal apartments, the old seat of Polish rulers also houses an art collection with paintings by Rembrandt and Bernardo Bellotto, also known as Canaletto.
The Palace of Culture and Science, the best-known and tallest building in the city, was a gift from the Soviet people to the Poles. Visible from almost any place in Warsaw, the palace is to Warsaw what the Eiffel Tower is to Paris – the perfect landmark.
Łazienki Królewskie Museum: The vast park surrounding the summer residence of the last Polish king, Stanisław August Poniatowski, is where Varsovians like to go for longer walks. The park is home to a winter garden, an amphitheatre, and even a Chinese garden. The biggest attraction, however, is the park's permanent residents: the squirrels and peacocks. Another site worth seeing is the classicistic Palace on the Isle with its enchanting interior design and gallery of paintings. The park is famous for its Chopin concerts, which take place from mid-May to the end of September every Sunday at noon and 4 pm. Come lounge on the grass and enjoy the music.