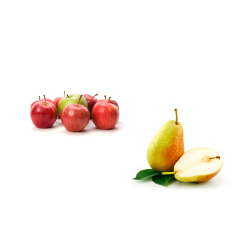 Wednesday – 8 August
All day: Individual arrival
Optional technical visit in the afternoon: The Association of Fruit Producers FRUIT Group
14:00 Bus from hotel
15:00 Lunch
16:00-18:00 Association of Fruit Producers FRUIT Group
19:00 Arrival in hotel
—
*For WAPA members only: WAPA interim meeting from 15:00 – 17:30.
—
19:30 – Gathering at the Double Tree by Hilton Hotel lobby
20:00 – Reception by Adam Struzik (Marshal of the Mazowieckie Voivodeship), Arkadiusz Gaik (President of Fruit Union), and Mirosław Maliszewski (President of The Association of Polish Fruit Growers). The city will offer a cocktail & appetizers to the attendees.
Conference day – 9 August
Conference day at Double Tree by Hilton Hotel
8:00 – 9:00 – Registration
9:00 – 10:40 – Session 1
9:00-9:15             Welcome and official opening – Philippe Appeltans (COPA-COGECA) and Mirosław Maliszewski (Polish Fruit Growers Association)
9:15-10:40           Apple forecast and market outlook 2018 (Fresh, organic, and juice) – Philippe Binard (WAPA), Helwig Schwartau (AMI), Fritz Prem (Europäische Bioobst Forum), Piotr Podoba (Döhler)
10:40 – 11:15 – Networking break
11:15 – 12:45 – Session 2
11:15-12:00        Pear forecast and market outlook 2018 – Helene Deruwe (WAPA) and Helwig Schwartau (AMI)
12:00-12:40        Round table on European market outlook for apple and pear – Dominik Wozniak (Rajpol), Georg Kössler (Marlene), Daniel Sauvaitre (ANPP), Gerard PRonk (The Greenery), Dmytro Kroshka (Ukrsadprom), Joan Serentill (Frular), Todd Fryhover (WAC)
12:40-12:45        Preview Prognosfruit 2019 – Philippe Appeltans (COPA-COGECA)
12:45 – 14:30 – Networking Lunch
14:30 – 16:30 – Session 3
14:30-15:00        Keynote speech – Czesław Adam Siekierski (Chairman COMAGRI, European Parliament)
15:00-15:30        Situation of the Polish apple and pear market (fresh and processing) – Bożena Nosecka (Institute of Agricultural and Food Economics), Mirosław Maliszewski (Association of Polish Fruit Growers)
15:30-15:45        Sustainability: European policy and research and innovation opportunities – Helene Deruwe (Freshfel/WAPA)
15:45-16:15        Italian and French perspectives of sustainable apple and pear production – Alessandro Dalpiaz (Assomela) & Daniel Sauvaitre (ANPP)
16:15-16:30        Closing remarks – Philippe Appeltans (COPA-COGECA)
 —
Gala dinner – Thursday 9 August
19:30-22:30        Gala dinner in Double Tree by Hilton Hotel
Technical visit (optional) – Friday 10 August
There is an optional technical visit on Friday 10 August:
The Association of Fruit Producers FRUIT FAMILY & the laboratory UO Technologia:

8:00: Bus from the hotel
9:00-11:00: The Association of Fruit Producers FRUIT FAMILY
11:30-12:30: The Laboratory UO Technologia
13:00-14:00: Lunch
16:00: Arrival at Warsaw Chopin Airport
16:30: Arrival at the hotel