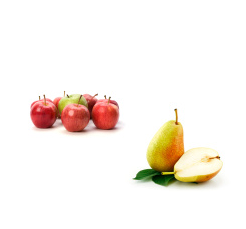 Prognosfruit 2020 is cancelled
Due to the implications of the COVID-19 pandemic, the organizers of the 2020 edition have had to take the difficult decision to cancel this year's conference, scheduled to take place in Belgrade (Serbia) from 5-7 August 2020.  
It has been agreed with Serbia Does Apples, the local organizer of the conference planned for 2020 in Belgrade, that Prognosfruit 2021 will take place in Serbia. 
WAPA will still release the apple and pear forecast as usual. The modalities of disclosing the 2020 forecast will be announced in July.
Conference venue – The Castle of Alden Biesen
A magnificent heritage site, an international culture and conference centre and a tourist draw:
The Grand Commandery Alden Biesen has more than one ace up its sleeve. Originally built by the Teutonic Order, it is now one of the largest castle estates of the Euregion.
The Grand Commandery is founded in 1220 by the German Order of the Teutonic Knights. The territory of this order consists of 12 bailiwicks or provinces. Alden Biesen is established as the headquarters of the bailiwick of Biesen, which consists of 12 subordinate commanderies. Owned by the Grand Commander, Alden Biesen is the showpiece of the bailiwick. The castle estate flourishes from the 16th till the 18th century, when the Grand Commandery develops into the luxurious residence we know today.
The French Revolution of 1789 abruptly ends this period. The Teutonic Order is disbanded and the castle complex is sold at auction. When Guillaume Claes purchases the estate, this is the start of two centuries of private ownership and decay. Following the fire of1971, Alden Biesen becomes the property of the Belgian government and today, the Grand Commandery is an international cultural centre owned by the Flemish Community.