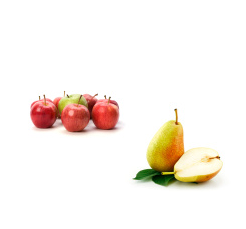 Discover the 2019 programme
General information
The Prognosfruit Conference will take place from 7-9 August 2019. Registration is possible for several elements of the programme:
Welcome reception on Wednesday 7 August and conference on Thursday 8 August in Castle Alden Biesen.
Early bird registrations (until 15 June 2019): €399 (incl. Belgian VAT)
Registrations after 15 June 2019: €520 (incl. Belgian VAT)
Accompanying programme on Thursday 8 August: €90 (incl. Belgian VAT)
Gala dinner in Castle Alden Biesen on Thursday evening 8 August after the conference: €120 (incl. Belgian VAT)
Technical visits (includes transport – visits – lunch) on Friday 9 August: €90 (incl. Belgian VAT)
Cancellations:
Free cancellations until 15 June 2018 (after that date there is 25% penalisation)
For group registrations, please contact Patricia Vercammen from the Association of Belgian Horticultural Cooperatives (VBT) on patricia.vercammen@vbt.eu or on +32 16 20 00 80.