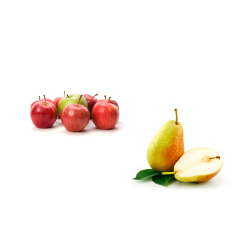 Technical visit – Wednesday 8 August / Friday 10 August
There are two options for a technical visit:
On Wednesday: The Association of Fruit Producers FRUIT GROUP
On Friday: The Association of Fruit Producers FRUIT FAMILY & The Laboratory UO Technologia
FRUIT FAMILY is a dynamically growing producer group of 87 shareholders with a fruit production area of more than 1.000 ha. Their annual volume of production is ca. 35.000 tons of apples.
FF has one of the most modern fruit sizing line in Europe from Greefa (capacity 30 tonnes per hour) and a state-of-the-art packing facility. Their storage capacity is 20.000 tons; all FF cold stores are ULO, and some are DKA. FF can also offer their own transport services and can provide large homogenous shipments of high quality goods, including a wide selection of packages, which will meet the needs of even the most demanding customers.
http://www.fruitfamily.eu/en/index.html
UO Technology Laboratory is a modern laboratory with highly qualified scientific staff. It has high-quality laboratory equipment that ensures the highest standards of test results.
Fruit Group Sp. o.o. was established in 2013 and consists of three producer groups located in the county of Grójec in the biggest orchard in Europe, currently having 170 stakeholders with 1,550 hectares of orchard farms.
In order to protect the health of customers and to care of the environment, the company requires all the shareholders to hold the GLOBALGAP certificate. In addition, the farms have implemented the Integrated Fruit Production system.
The company cooperates with chains of supermarkets in Poland and abroad as well as individual customers. Thanks to many years of cooperation, goods are exported to Germany, the Netherlands, Spain, Portugal, France, Sweden, England, Slovakia, Hungary, the Czech Republic, Russia, Ukraine, Egypt, Jordan, Saudi Arabia and Algeria.
14:00 Bus from hotel
15:00 Lunch
16:00-18:00 The Association of Fruit Producers FRUIT GROUP
19:00 Arrival in hotel
8:00: Bus from hotel
9.00-11.00: The Association of Fruit Producers FRUIT FAMILY
11.30-12.30: The Laboratory UO Technologia
13:00-14:00: Lunch
15:00: Arrival at Warsaw