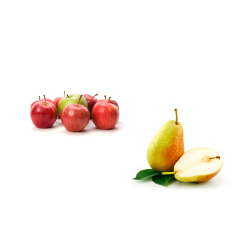 Technical visit – Friday 10 August
There are two options for a technical visit:
The Association of Fruit Producers FRUIT FAMILY & The Laboratory UO Technologia
The Laboratory UO Technologia & The Association of Fruit Producers RAJPOL
FRUIT FAMILY is a dynamically growing producer group of 87 shareholders with a fruit production area of more than 1.000 ha. Their annual volume of production is ca. 35.000 tons of apples.
FF has one of the most modern fruit sizing line in Europe from Greefa (capacity 30 tonnes per hour) and a state-of-the-art packing facility. Their storage capacity is 20.000 tons; all FF cold stores are ULO, and some are DKA. FF can also offer their own transport services and can provide large homogenous shipments of high quality goods, including a wide selection of packages, which will meet the needs of even the most demanding customers.
http://www.fruitfamily.eu/en/index.html
UO Technology Laboratory is a modern laboratory with highly qualified scientific staff. It has high-quality laboratory equipment that ensures the highest standards of test results.
RAJPOL is one of the most modern and largest organisations of fruit producers in Poland. Today, they count 156 shareholders who produce fruit on an area of over 1.600 hectares. Dominate plantings: apple, pear, plum, cherry, blueberry, red currant.
Their long experience in the market, their technical equipment, and distinctive fruit of excellent quality and flavor make it enjoy the confidence of a growing number of customers from home and abroad.
RAJPOL disposes of packaging lines for the pre-sorting of fruit, making it one of the best retrofitted companies in Poland.
8:00: Bus from hotel
9.00-11.00: The Association of Fruit Producers FRUIT FAMILY
11.30-12.30: The Laboratory UO Technologia
13:00-14:00: Lunch
15:00: Arrival at Warsaw
8:00: Bus from hotel
9:00-10:00: The Laboratory UO Technologia
10:30-12:00: The Association of Fruit Producers RAJPOL
12:30-13:30: Lunch
14:30: Arrival at Warsaw